BLERD BINDER: Racebending in live action adaptations.
NNPA NEWSWIRE — In this article, we will talk about Zoe Kravitz's casting, times when racebent casting was awesome, times when racebent casting failed, why it is an important conversation to have, and how it affects the audience and fans.
"Holy Cow Batman! Aquaman is Catwoman's stepfather!!!"
Blurb: The Blerd Binder covers nerdy news for the Black nerds of the world. We welcome all as we talk about subjects ranging from Movies to Music and Tech to Toys. Today, we will talk about racebent casting in the movie industry.
By Noah Washington, NNPA Newswire Contributor
HOLY COW! Last week, a historic moment happened in Nerd Culture: the casting of Catwoman for director Matt Reeves The Batman.
As far as Blerd Culture is concerned, the casting of Zoe Kravitz (Aquaman, Jason Moama's stepdaughter) as Catwoman is big news on a number of different levels.
Racebending of fictional characters (changing of a character's perceived race or ethnicity during the adaptation of a work from one medium to another) has become a hot topic in today's age of comic book renaissance.
Sometimes, it heavily divides fans. Sometimes, it has fans screaming for joy. Sometimes, nobody cares. But each time the decision is met with commentary.
In this article, we will talk about Zoe Kravitz's casting, times when racebent casting was awesome, times when racebent casting failed, why it is an important conversation to have, and how it affects the audience and fans.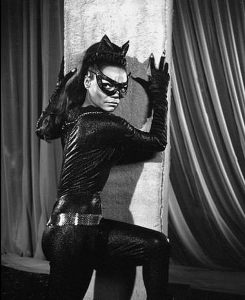 Zoe Kravitz's Catwoman casting brings me a feeling of nostalgia as I can't help but think of Eartha Kitt's turn as Catwoman from the Batman '66 show. Based on what Matt Reeves has said about his interpretation of Batman and his surrounding characters, the film will be a story that harkens back to the Dark Knight's detective roots.
Kitt was one of the earliest actors who racebent a character when she took over the role from White actress Julie Newmar in the third season of the iconic TV show. The casting change was reportedly made because Newmar was filming another movie at the time.
It's worth noting that Kitt was one of the most recognizable actors to appear the role during the show's run. Her personification of the character is as close to perfect and unique as she could have gotten without literally plucking the illustrated character from the pages of a comic book.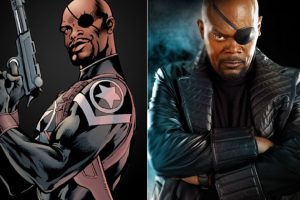 Another example of racebending was Marvel's casting of Samuel L. Jackson as Nick Fury, even though the race of the character has already been changed in the comics before Jackson was even cast.
According to the site, comicbook.com, "I still buy comic books, so I go to this store in L.A., Golden Apple, and I was in there one day and I'm passing the rack and I see this thing, The Ultimates, and I go, 'Wow, it looks like me,'" Jackson recalled. "So I started looking, and it's like, Nick Fury looks just like me, and I'm reading, and he goes, 'Well, if they make a movie about us, who do you want to play you?' and Nick Fury goes, 'Samuel L. Jackson.' I go, 'I didn't give anybody my permission to use my image in a comic book.'"
Jackson goes on to explain that, after calling his agent and explaining how and where he discovered his likeness in a comic book, "She said, 'Let me call somebody,'" the actor shared. "So she calls Marvel and they say, 'Well, we are thinking about making these movies and, hopefully, if we make them, he would play Nick Fury.' I'm like, 'For real?'"
When the news of Jackson being cast was revealed to the public, the internet went into a frenzy. However, after more than 10 years of playing the character, Nick Fury has become indelibly associated with Mr. Jackson.
Eartha Kitt and Samuel L. Jackson are just two examples of how racebending a character with the right actor can deliver amazing results for a television show or feature film.
These two performances were met with the type of acclaim and mainstream success that is indicative of blockbuster hits. Not because they look different from the original presentations of the characters they portrayed, but because they were the right actors to embody the characters transition from 2D comics to television and film.
However, Kitt and Jackson's success hasn't changed the underlying controversy and question: Why not just create new diverse characters?
While purists may always have issues with new interpretations of legendary characters, there's often a business reason driving the decision to change an existing character instead of developing new characters with a focus on diversity.
At a time when comic book properties are seemingly optioned for television, film and theater projects on a weekly basis, the reason that producers and others don't just go and make new characters is a matter of economics: Financing these projects is expensive, and to ensure adequate return on investment, the most popular characters with highest consumer awareness are usually chosen as the centerpiece of the show or film franchise.
Some existing characters are so popular that it's almost be impossible to develop a new character with any reasonable hope of achieving a similarly high level of popularity without significant investment.
Investing to make a completely new character popular enough to be a box office draw, just to cast an actor of color in a role, when there is an existing character that is perfect for the story, makes no sense. Especially since, in many cases, the goal is to find the best actor for the role and, frequently, an actor of color is cast that perfectly embodies role.
Of course, there are times when a racebending isn't only controversial, it's also wrong. I am talking about in cases of White Washing, where instead of replacing a white character with a minority actor, a minority character is played by a white actor.
I have two very good examples of this.
A significant portion of the cast of M.Night Shyamalan's The Last Airbender, and the controversial casting of Tilda Swinton as the  'Ancient One' in Marvel's Doctor Strange.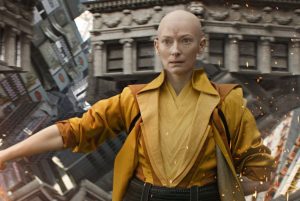 I'll start with Doctor Strange. I do not have any problem with Swinton's performance as The Ancient One. I thought the spin on the character was alright, but I did not appreciate the opportunity it took away from casting an Asian actor who could have been the live-action representation.
This signals a problem because most of the time, in fantasy films where magic is involved, the mystical and powerful elder has always been an old White man. I know that Swinton as a woman, is also a minority, so that is a plus, but what does this say to other minorities? Can only elderly White men hold great power and wisdom?
I love Dumbledore from Harry Potter, The Doctor from Doctor Who, Gandalf from Lord of The Rings, and Professor X from X-Men. But there comes a point when all of these characters tend to blend together. You need diverse casting, like in the case of Djimon Hounsou as "The Wizard Shazam" from Shazam to keep things interesting.
And now that most dreaded moment when the entire collective nerd community cringes: Whenever The Last Airbender is brought up in conversation.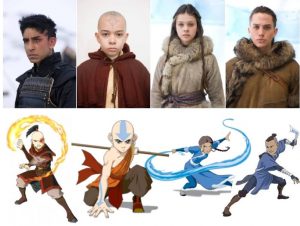 Nearly all of the anime's/cartoon's superb characters — heavily based in Asian culture — were replaced with White actors that did not represent those original characters in characteristics, appearance, or even name.
When none of these qualities are present, then they might as well be new characters. This was one case of racebent casting that served no purpose and is insulting to the original material, the creators and the fans that truly love Avatar: The Last Airbender.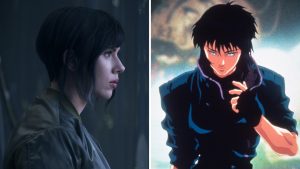 This is an issue that shouldn't be happening in the 21st century. Scarlett Johannson's casting in Ghost in the Shell should never have happened. I understand that actors should be able to do what they were hired to do and "act." but some roles were not meant for certain people. We have to be inclusive of the actors that might not be able to find work outside of the roles that are in their perceived purview.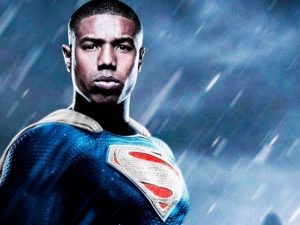 One of the most iconic rumors that ended with rage and fury is when Micheal B.Jordan was rumored to be cast as Superman after Henry Cavill supposedly left the role (these are just internet rumors that have not been made official by DC or Warner Bros).
The internet broke out in such a frenzy that somebody would have thought the world had ended. Numerous online fans said, "Superman can't be Black."
All I have to say to that is that Superman has had a history where he indeed was Black so it's not a stretch to say that one day, we may see a live action adaptation. Calvin Ellis was a black Superman modeled after Barack Obama from the comics, as well as more recently, Val-Zod, who was created in 2014.
On the other side of things, there are times where storyline and lore of the original source material would truly stop a character's race from being changed. One of the most notable examples is the iconic character, Bruce Wayne.
The Wayne family is said to have had a hand in bringing Gotham City to life and had wealth going back generations as early as the 1700s in America. It would be very hard for an audience to believe that an African American had Wayne family wealth in the 1700s during the period of slavery. That doesn't mean that Batman can't be black, but that Bruce Wayne shouldn't be black.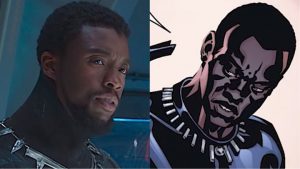 There is also the old argument that "if you make a character who was already White suddenly Black, why can't Black Panther be White?" I will happily give you the answer to that question. Some character's lore and location make the character who they are. T'Challa, the Black Panther, is an African King who is native-born and, similar to the case with Bruce Wayne, it would be very hard to write that character as any other race.
We should save our criticism of racebent casting to situations where the casting excludes marginalized groups that would not have been represented otherwise.
We in nerd culture tend to make judgments before we see the final product. Good or bad, casting choices usually come down to the ability of the actors cast in the role and how they well they embody the interpretation of the character the director envisions.
This is an important discussion as we should just allow these actors to show us their interpretation of these iconic characters before we make judgments. But we also need to have cultural awareness so that we know when a culture is taken advantage of or appropriated, as is too often the case with white washing.
I hope that you keep this in mind the next time you watch a TV show or movie where a familiar character looks a little different. Remember, this is about who the younger generation can look up to with pride and see themselves in.
We now live in an age where superhero Films and TV shows are released in droves. There is plenty of room at the table for everyone to feel welcomed.
Black Woman to Lead United States Park Police
 Chief Smith's experience serving in leadership roles in every U.S. Park Police field office has provided her with an unmatched foundation to lead the diverse agency," said Flynn, who oversees law enforcement programs at USPP.
Pamela A. Smith, a 23-year veteran of the United States Park Police, will lead the nation's oldest federal law enforcement agency.
Smith, who became the first African American woman to lead the 230-year-old agency, immediately remarked that she would establish a body-worn camera program for USPP within 90 days.
The program will initially begin in San Francisco and be implemented across the country by the end of the year, Smith said.
"Body-worn cameras are good for the public and good for our officers, which is why I am prioritizing implementing a body-worn camera program within my first 90 days," Smith offered in a statement.
 "This is one of the many steps we must take to continue to build trust and credibility with the public we have been entrusted to serve."
Smith earned a bachelor's degree in Education from the University of Arkansas at Pine Bluff and graduated from the FBI National Academy. She is a member of the National Organization of Black Law Enforcement Executives and the International Association of Chiefs of Police.
During her law enforcement career, the proud Zeta Phi Beta Sorority sister has served as a patrol officer, field training officer, canine handler, and academy instructor at the Federal Law Enforcement Training Center.
 According to a news release, Smith also served as executive lieutenant to the chief of police, assistant commander of the San Francisco Field Office, commander of the New York Field Office, acting deputy chief of the Homeland Security Division, and deputy chief for the Field Operations Division.
Smith was the first woman to lead the New York Field Office as its Major.
At the USPP, she will lead a 560-member workforce that protects the public, parks, and the nation's most iconic landmarks in Wash., D.C., New York City, and San Francisco metropolitan areas.
"Chief Smith's commitment to policing as public service and her willingness to listen and collaborate make her the right person to lead the U.S. Park Police at this pivotal moment in our country," Shawn Benge, deputy director exercising the delegated authority of the NPS director, noted in a statement.
 "Over the coming months, the leadership of the National Park Service will explore opportunities with Chief Smith designed to strengthen our organization's commitment to transparency. Her personal and professional experience make her acutely aware of and ready to meet the challenges and responsibilities that face U.S. Park Police and law enforcement agencies across the nation."
 Jennifer Flynn, the associate director for Visitor Resource Protection at the National Park Service added that she's looking forward to Smith's leadership.
"Chief Smith's experience serving in leadership roles in every U.S. Park Police field office has provided her with an unmatched foundation to lead the diverse agency," said Flynn, who oversees law enforcement programs at USPP.
 "As federal law enforcement officers, the U.S. Park Police officers have a new opportunity each day to give their best to the American people. Chief Smith exemplifies that approach as a colleague and mentor, and she will be instrumental in refining and shaping the future of the organization," Flynn said.
Smith declared that she would lead by example and expects all officers to display integrity.
 "I have dedicated my career to the professionalism of law enforcement, and it is my highest honor and privilege to serve as chief of police," Chief Smith declared. "Today's officers face many challenges, and I firmly believe challenges present opportunities. I look forward to leading this exemplary team as we carry out our mission with honesty and integrity."  
Children's Defense Fund: State of America's Children Reveals that 71 Percent of Children of Color Live in Poverty
"While we reported on the 73 million children in the U.S. in 2019, which is 22 percent of the nation's population, we also note that 2020 was the first year in American history that a majority of children are projected to be children of color," said the Rev. Dr. Starsky Wilson, the president and CEO of the Children's Defense Fund.
Part One of an ongoing series on this impactful and informative report.
By Stacy M. Brown, NNPA Newswire Senior National Correspondent
@StacyBrownMedia
The child population in America is the most diverse in history, but children remain the poorest age group in the country with youth of color suffering the highest poverty rates.
"While we reported on the 73 million children in the U.S. in 2019, which is 22 percent of the nation's population, we also note that 2020 was the first year in American history that a majority of children are projected to be children of color," said the Rev. Dr. Starsky Wilson, the president and CEO of the Children's Defense Fund.
Dr. Wilson's remarks come as the Marian Wright Edelman founded nonprofit released "The State of America's Children 2021."
The comprehensive report is eye-opening.
It highlights how children remain the poorest age group in America, with children of color and young children suffering the highest poverty rates. For instance, of the more than 10.5 million poverty-stricken children in America in 2019, approximately 71 percent were those of color.
The stunning exposé revealed that income and wealth inequality are growing and harming children in low-income, Black and Brown families.
While the share of all wealth held by the top one percent of Americans grew from 30 percent to 37 percent, the share held by the bottom 90 percent fell from 33 percent to 23 percent between 1989 and 2019.
Today, a member of the top 10 percent of income earners makes about 39 times as much as the average earner in the bottom 90 percent.
The median family income of White households with children ($95,700) was more than double that of Black ($43,900), and Hispanic households with children ($52,300).
Further, the report noted that the lack of affordable housing and federal rental assistance leaves millions of children homeless or at risk of homelessness.
More than 1.5 million children enrolled in public schools experienced homelessness during the 2017-2018 school year, and 74 percent of unhoused students during the 2017-2018 school year were living temporarily with family or friends.
Millions of children live in food-insecure households, lacking reliable access to safe, sufficient, and nutritious food, and more than 1 in 7 children – 10.7 million – were food insecure, meaning they lived in households where not everyone had enough to eat.
Black and Hispanic children were twice as likely to live in food-insecure households as White children.
The report further found that America's schools have continued to slip backwards into patterns of deep racial and socioeconomic segregation, perpetuating achievement gaps.
For instance, during the 2017-2018 public school year, 19 percent of Black, 21 percent of Hispanic, and more than 26 percent of American Indian/Alaska Native school students did not graduate on time compared with only 11 percent of White students.
More than 77 percent of Hispanic and more than 79 percent of Black fourth and eighth grade public school students were not proficient in reading or math in 2019, compared with less than 60 percent of White students.
"We find that in the course of the last year, we've come to the point where our conversations about child well-being and our dialogue and reckoning around racial justice has really met a point of intersection, and so we must consider child well-being in every conversation about racial justice and quite frankly you can only sustainably speak of racial justice if we're talking about the state of our children," Dr. Wilson observed.
Some more of the startling statistics found in the report include:
A White public school student is suspended every six seconds, while students of color and non-White students are suspended every two seconds.
Conditions leading to a person dropping out of high school occur with white students every 19 seconds, while it occurs every nine seconds for non-White and students of color.
A White child is arrested every 1 minute and 12 seconds, while students of color and non-whites are arrested every 45 seconds.
A White student in public school is corporally punished every two minutes, while students of color and non-Whites face such action every 49 seconds.
Dr. Wilson asserted that federal spending "reflects the nation's skewed priorities."
In the report, he notes that children are not receiving the investment they need to thrive, and despite making up such a large portion of the population, less than 7.5 percent of federal spending went towards children in fiscal year 2020.
Despite Congress raising statutory caps on discretionary spending in fiscal years 2018 to 2020, children did not receive their fair share of those increases and children's share of total federal spending has continued to decline.
"Children continue to be the poorest segment of the population," Dr. Wilson demanded. "We are headed into a dark place as it relates to poverty and inequity on the American landscape because our children become the canary in the coal mine."
Dr. Wilson did note that the Children's Defense Fund is pleased about President Joe Biden's American Rescue Plan, which, among other things, makes it easier for parents to keep their jobs and provides a lifeline for disadvantaged children.
The $1.9 trillion plan not only contained $1,400 checks for individuals, it includes monthly allowances and other elements to help reduce child poverty.
The President's plan expands home visitation programs that help at-risk parents from pregnancy through early childhood and is presents universal access to top-notch pre-K for 3- and 4-year-olds.
"The American Rescue Plan carried significant and powerful anti-poverty messages that will have remarkable benefits on the lives of children in America over the course of the next two years," Dr. Wilson declared.
"The Children's Defense Fund was quick to applaud the efforts of the President. We have worked with partners, including leading a child poverty coalition, to advance the ideas of that investment," he continued.
"Most notably, the expansion of the child tax credit which has the impact of reducing poverty, lifting more than 50 percent of African American children out of poverty, 81 percent of Indigenous children, 45 percent of Hispanic children. It's not only good policy, but it's specifically good policy for Black and Brown children."
She Bought Freedom for Herself and Other Slaves Today a Park is Named in Her Honor
Alethia Browning Tanner saved enough money to purchase her freedom in 1810. "The total amount, thought to have been paid in installments, was $1,400. In 1810, $1,400 was a significant amount; about the equivalent of three years' earnings for an average skilled tradesperson," attucksadams.com researchers surmised. 
In her early years, Alethia Browning Tanner sold vegetables in a produce stall near President's Square – now known as Lafayette Square – in what is now Northwest Washington, D.C.
According to the D.C. Genealogy Research, Resources, and Records, Tanner bought her freedom in 1810 and later purchased several relatives' release.
She was the first woman on the Roll of Members of the Union Bethel AME Church (now Metropolitan AME Church on M Street), and Turner owned land and a store at 14th and H Streets, which she left to her nephews – one of whom later sold the property for $100,000.
Named in her honor, the Alethia Tanner Park is located at 227 Harry Thomas Way in Northeast DC.
The park sits near the corner of Harry Thomas Way and Q Street and is accessible by foot or bike via the Metropolitan Branch Trail, just north of the Florida Ave entrances.
"The first Council legislative meeting of Black History Month, the Council took a second and final vote on naming the new park for Alethia Tanner, an amazing woman who is more than worthy of this long-delayed recognition," Ward 5 Councilman Kenyan McDuffie said in 2020 ahead of the park's naming ceremony.
"[Her upbringing] itself would be a remarkable legacy, but Ms. Tanner was also active in founding and supporting many educational, religious, and civic institutions," McDuffie remarked.
"She contributed funds to start the first school for free Black children in Washington, the Bell School. Feeling unwelcome at her predominately segregated church, she & other church members founded the Israel Bethel African Methodist Episcopal Church. When the church fell on hard times and was sold at auction by creditors, she and her family stepped in and repurchased the church."
Born in 1781 on a plantation owned by Tobias and Mary Belt in Prince George's County, Maryland, historians noted that Tanner had two sisters, Sophia Bell and Laurena Cook.
"Upon the death of Mary Pratt (Tobias had predeceased his wife) in 1795, the plantation, known as Chelsea Plantation, was inherited by their daughter Rachel Belt Pratt," historians wrote.
"Mary Belt's will stipulated that Laurena be sent to live with a sibling of Rachel Pratt's while Sophia and Alethia were to stay at the Chelsea Plantation."
Tanner sold vegetables at the well-known market just north of the White House in Presidents Park. It is possible – and probable – she met Thomas Jefferson there as he was known to frequent the vegetable markets there along with other prominent early Washingtonians, according to historians at attacksadams.com. 
"There are also White House records suggesting she worked for Thomas Jefferson in some capacity, likely doing various housework tasks," the researchers determined.
Tanner saved enough money to purchase her freedom in 1810. "The total amount, thought to have been paid in installments, was $1,400. In 1810, $1,400 was a significant amount; about the equivalent of three years' earnings for an average skilled tradesperson," attucksadams.com researchers surmised.
"Self-emancipation was not an option for all enslaved peoples, but both Alethia and her sister Sophia were able to accomplish this, almost entirely through selling vegetables at the market," the researchers continued.
"Alethia Tanner moved to D.C. and became one of a significant and growing number of free Black people in the District. In 1800, 793 free Black people were living in D.C.
By 1810, there were 2,549, and by 1860, 11,131 free Black people lived in D.C., more than the number of enslaved peoples."
Historians wrote that beginning at about 15 years after securing her manumission, Alethia Tanner worked to purchase the freedom of more than 20 of her relatives and neighbors, mostly the family of her older sister Laurana including Laurana herself, her children, and her grandchildren.
All in all, Tanner would have paid the Pratt family well over $5,000. All accomplished with proceeds from her own vegetable market business, they concluded.
"Alethia Tanner, it's an amazing story of resilience, hard work, and perseverance," D.C. Department of Parks and Recreation Director Delano Hunter said at the park's dedication.
"I just learned about this history through this, so it shows how when you name a park, you really educate people on the historical significance."