Pressure Builds for Feds to 'Ban the Box'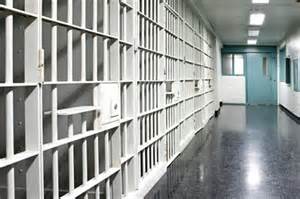 By Freddie Allen
NNPA Senior Washington Correspondent
WASHINGTON (NNPA) – Seventeen states and Washington, D.C. have passed laws making it easier for ex-offenders to find jobs in the labor market. Now civil rights and community groups that advocate for returning citizens are pushing the White House to do the same.
Even though politicians on both sides of the aisle have warmed up to criminal justice reform and smarter sentencing policies, an estimated 70 million adults in the United States have arrests or conviction records and 9 in 10 employers conduct criminal background checks, according to a report by the National Employment Law Project (NELP), a workers' rights group.
The Sentencing Project, a group that has advocated for criminal justice reform nearly 30 years, called the United States "the world's leader incarceration with 2.2 million people currently in the nation's prisons or jails – a 500% increase over the past thirty years."
Blacks, who are nearly 13 percent of the U.S. population, account for 35.7 percent of state and federal prison population, compared to Whites who make up 32.8 percent.
"Our justice system is deeply unjust and unfair," said Wade Henderson, the president and CEO of the Leadership Conference on Civil and Human Rights, a coalition of more than 200 national civil rights groups. "We often focus on the incarceration rate and the impact that policing and sentencing have on communities of color, but the injustice of our system is much more widespread."
That's because the United States continues to punish people long after they have paid their debts to society, said Henderson.
Most people who are convicted of crimes return to their communities, often facing greater challenges to finding affordable housing, educational opportunities and jobs.
"These barriers make it incredibly difficult for people to rebuild their lives and become the contributing members of society that we want them to be," said Henderson. "As a result, millions of people are being left behind and left out."
When those workers are left out, the economy suffers.
"Economists estimated that because people with felony records and formerly incarcerated people have poor job prospects, the nation's gross domestic product in 2008 was between $57 and $65 billion lower than it would have been had they been gainfully employed," stated the National Employment Law Project (NELP) report.
"Federal action is what's right and is what's needed as a matter of fairness, but without addressing the employment needs of the massive numbers of people with records who are locked out of the labor market, the economy suffers as well," said Maurice Emsellem, the program director for NELP. "Especially in communities like Baltimore and elsewhere ravaged by criminal justice system."
Some of the biggest companies in the United States are taking notice and revising their hiring policies to provide greater opportunities to ex-offenders.
KOCH Industries, worth more than $100 billion, recently joined Wal-Mart, Target and Home Depot to "ban the box" on job applications.
According to the NELP, "There are a total of 17 states representing nearly every region of the country that have adopted the policies —California (2013, 2010), Colorado (2012), Connecticut (2010), Delaware (2014), Georgia (2015), Hawaii (1998), Illinois (2014, 2013), Maryland (2013), Massachusetts (2010), Minnesota (2013, 2009), Nebraska (2014), New Jersey (2014), New Mexico (2010), Ohio (2015), Rhode Island (2013), Vermont (2015), and Virginia (2015)."
Six states have required that private employers remove the question about criminal background from job applications.
"These companies and states are seeing what the federal government hasn't – that fair chance hiring isn't just good for communities, it's good for our economy," said Henderson. "Certainly those industries would not adopt policies that hurt their bottom line and if they can show the kind of leadership, civic engagement and commitment to fair play in the workforce, then surely the federal government can follow behind."
Andrea Marta, the campaign manager for Lifelines to Healing, an initiative of the PICO National Network, said that finding a job is the key to helping people return to their communities.
"Jobs help provide redemption and the second chance that many of our folks need to be successful once they come home," said Marta. "People can walk away from the cycle of violence and poverty through a job that can prevent it."
Dorsey Nunn, the executive director Legal Services for Prisoners with Children and the co-founder All of Us or None, said that it's a contradiction to say that citizens can return to their communities after serving their citizens while depriving them of the rights and resources needed to get ahead.
Earlier this month, a group from PICO National Network that included ex-offenders met with White House officials and staffers from the Congressional Black Caucus to talk about recommendations for returning citizens facing employment and housing barriers.
Akim Lattermore, a community leader with the Ohio Organizing Collaborative said in a statement, "You can't resolve policy issues surrounding fair hiring and the formerly incarcerated unless you have those impacted in the room."
Emsellem said that "Ban the Box" legislation is also in compliance with current civil rights laws that require employers to take into account the age of the record directly related to job or rehabilitation programs that the applicant has completed.
In 2012, the Equal Employment Opportunity Commission (EEOC) released guidance on hiring practices, encouraging companies to be more mindful of how they use an applicant's criminal background history in judging whether they're qualified to do the job because they might unintentionally violate Title VII of the Civil Rights Act of 1964.
Emsellem said that the beauty of "ban the box" policies is their ability to isolate an applicant's past criminal record, because those questions come at the end of the hiring process, after the employer has made every other decision. So it's clear that the employer is judging the potential employee based on his ability or prior conviction.
Emsellem continued, "That creates a real opening and makes it way easier to argue these legal issues and puts the employer, honestly, in a really tough spot."
Nunn said that if the federal government is going to spend his tax dollars, then he should have access to everything that they spend his money on. That includes jobs with companies that do business with and for the federal government.
"There are boxes all over the place that exclude me from access to a meaningful life," Nunn said. "'Ban the box' is more than a question of fair chance hiring. I want the full restoration of my civil and human rights and this is just the first step in the process."
Big Picture Living Day
Through their global network of nearly 300 schools, Big Picture Learning activates their core initiatives by encouraging 6 healthy habits of proper nutrition, movement, healthy relationships, managing stress, adequate sleep and avoiding substances of risks. 
By Carla Thomas
On Friday, June 2 Big Picture Lving Day will be celebrated with a series of virtual events designed to improve the life of participants. Through a virtual network of schools and organizations the event will feature speakers on health, wellness, mindfulness, exercise, and overcoming challenges.
Participants will practice Yoga & Mindfulness with Dawn M. Rivers.
Dr. Marsha-Gail Davis will discuss lifestyle medicine and healthy practices, and BPL alumni former advisor Chef Bree reunites with former principal Danique "Dr. DD" Dolly and a few of their former students will discuss health and lifestyle changes.
Big Picture Learning Day was created by
Big Picture Learning, an organization of progressive learning concepts centered around the belief that all students can and should live lives of their own design, supported by caring mentors and equitable opportunities to achieve their greatest potential.
Through their global network of nearly 300 schools, Big Picture Learning activates their core initiatives by encouraging 6 healthy habits of proper nutrition, movement, healthy relationships, managing stress, adequate sleep and avoiding substances of risks.
Co-founded by Elliott Washor a veteran educational leader in Rhode Island, BPL grew out of a passion for students and improving the concept of learning.
"We just had this fierce desire to evolve our educational system to one that puts students at the center of their own learning with mentors, time immersed in the community and not evaluated solely on standardized tests," said Washor.
"The entire Big Picture Learning experience is personalized to each student's interests, talents and needs beyond mere academic work and involves looking at each student holistically.​"
Former BPL principal, Danique Dolly says, "There are youth and adults in schools and organizations throughout the nation practicing the 6 healthy habits and speaking up on it. People have created rooms and spaces that focus on relaxation and meditation. Many adults and youth are taking steps towards wellness, a total lifestyle change and health and wellness are a part of students learning goals just as English and math are."
"With BPLiving Day we invite all to get up, get out and get living and to do something around health and wellness," said Dolly.
For students Jasmine Poirier and Angel Feliz and educator Andrew Coburn BPL has been life changing.
"Through collaborative physical movement, nutrition education and eating healthy together and various group activities for relaxation and mental health support, many are finding ways to live healthier and happier," said Colburn. "For Big Picture Living Day we're celebrating lifelong healthy habits for teens and the communities around them. BPL Day is a celebration of all the progress we have made."
"Whether it is in my school campus or through a zoom call with people all across the world, BPLiving has an ability to bring people together to share wellness habits with each other," said Feliz.
"Through spreading the principles of BPLiving into the everyday academic learning of my peers, I have seen them improve the quality of their lives physically, mentally and emotionally," said Poirier. "By reestablishing sports culture with school-wide volleyball and capture the flag tournaments, students have been able to connect with each other across different grade levels, become more physically active and take a break from our everyday learning."
In Oakland at MetWest, a BPL school in Oakland, the garden is run by parents and students. The garden serves as the foundation for nutritional learning and generational collaboration.
Today, Big Picture Learning network schools can be found in over 80 schools in 28 states, and hundreds more around the world.
For more information visit BigPicture.org
Oakland Post: Week of May 31 = June 6, 2023
The printed Weekly Edition of the Oakland Post: Week of May 31 = June 6, 2023
To enlarge your view of this issue, use the slider, magnifying glass icon or full page icon in the lower right corner of the browser window.
Community Opposes High Rise Development That Threatens Geoffrey's Inner Circle
City Council chambers were full for the May 17 Planning Commission hearing, and almost all the 40 speakers who had signed up to make presentations talked about the importance of the Inner Circle as part of Oakland and Geoffrey Pete as a stalwart community and business leader who has served the city for decades.
By Ken Epstein
An outpouring of community supporters – young, old, jazz lovers, environmentalists and committed Oakland partisans – spoke out at a recent Planning Commission hearing to support Geoffrey Pete and his cultural center – The Inner Circle – an historic Oakland landmark whose future is threatened by a proposed skyscraper that out-of-town-developer Tidewater Capital wants to build in the midst of the city's Black Arts Movement and Business District (BAMBD).
City Council chambers were full for the May 17 Planning Commission hearing, and almost all the 40 speakers who had signed up to make presentations talked about the importance of the Inner Circle as part of Oakland and Geoffrey Pete as a stalwart community and business leader who has served the city for decades.
The speakers argued passionately and persuasively, winning the sympathy of the commissioners, but were ultimately unsuccessful as the Commission unanimously approved the high-rise to be built either as a residential building or office tower on Franklin Street directly behind Geoffrey's building.
Mr. Pete has said he would appeal the decision to the City Council. He has 10 days after the hearing to file an appeal on the office building. His appeal on the residential tower has already been submitted.
Mr. Pete said the Planning Department still has not published the boundaries of the BAMBD. "Tidewater's applications and subsequent applications should not be approved until the Planning Department fully acknowledges the existence of the BAMBD," he said.
"This (proposed) building poses a grave danger to the historic (Inner Circle) building next to it, arguably Oakland's most meaningful historic building," Pete said.
"We're here to advocate for what's best for the African American district and community that has gotten no representation, no advocacy, as of yet," he said. "The (commission) is guilty, the City of Oakland is guilty, and Tidewater is guilty."
One of the first speakers was Gwendolyn Traylor, known as Lady SunRise, who directly addressed the developers.
"With all due to respect to your business, it's not a need of this community. I would like to ask you to reconsider the location …What is being (promised) here does not add to the healing of this community," she said.
Naomi Schiff of the Oakland Heritage Alliance emphasized that Geoffrey's Inner Circle is a treasure of Oakland's history.
"Our first concern is the integrity of the historic district, in particular the former Athenian-Nile Club, now Mr. Pete's equally historic venue, which has been the location of a great number of important community events," she said. "It would not be OK with us if the integrity of the building were damaged in any way, no matter how much insurance (the developer bought) because it is very difficult to repair a historic building once it's damaged."
The Inner Circle was previously owned and operated by the Athenian-Nile Club, one of the Bay Area's largest all-white-male exclusive private membership club, where politicians and power brokers closed back-room deals over handshakes and three martini lunches.
Cephus "Uncle Bobby X" Johnson pointed out that commissioners and the city's Planning Department have "acknowledged that you went through the entire design review process without even knowing that the Black Arts Movement and Business District existed."
The district was created in 2016 by City Council resolution. "At the heart of the opposition to this building is the desire to further the legacy of local Black entertainment and entrepreneurship exemplified by businesses like Mr. Pete's … a historical landmark and venue (that serves) thousands of people who listen to jazz and other entertainment and hold weddings, receptions, and memorial services," said Uncle Bobby.
This development is taking place within a context in which the "Black population in Oakland has decreased rapidly … because of the city's concentration on building houses that are not affordable for people who currently live in Oakland," he said.
John Dalrymple of East Bay Residents for Responsible Development said, "This project will result in significant air quality, public health, noise, and traffic impacts. He said the city has not adequately studied the (unmitigated) impacts of this project on the Black Arts Movement and Business District.
"This project is an example of what developers are being allowed to do when they don't have to follow the law, and they don't have to be sensitive to our city's culture and values," he said. The commission should "send a signal today that we will no longer be a feeding ground for the rich."
Prominent Oakland businessman Ray Bobbitt told commissioners, "Any decision that you make is a contribution to the systemic process that creates a disproportionate impact on Black people. Please do yourself a favor, (and) rethink this scenario. Give Mr. Pete, who is a leader in our community, an opportunity to set the framework before you make any decision."
Though the City Council created the BAMBD, the 2016 resolution was never implemented. The district was created to "highlight, celebrate, preserve and support the contributions of Oakland's Black artists and business owners and the corridor as a place central historically and currently to Oakland's Black artists and Black-owned businesses."
The district was intended to promote Black arts, political movements, enterprises, and culture in the area, and to bring in resources through grants and other funding.