Blacks Must Be Part of Energy Debate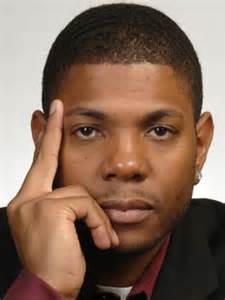 By Matthew C. Whitaker
NNPA Guest Columnist
Numbers released by the Bureau of Labor Statistics show that income disparities among different ethnic groups in the U.S. remain pronounced. Median weekly earnings for Black males are just 75.6 percent of the median for White males, and Black females' earnings were 82.3 percent of the median for White females. Overall, African Americans are more than twice as likely to live in poverty as non-African Americans.
Those Americans – including many minority families – who remain below the poverty line face a sea of challenges, but one of the most important is the cost of household energy. This is a basic need – every family needs to heat and cool its home. So when we talk about energy policies in this country, we need to focus on the importance of affordability.
I recently had the opportunity to participate in a discussion in Charlotte, N.C. at the 2015 American Association of Blacks in Energy national conference, where we discussed some of the energy policy challenges of particular concern for the African American community. One such topic is renewable energy and how to foster its growth so that one day all consumers who want to make the choice to rely on clean fuels can. That we are fortunate enough to be at this point part of the energy policy debate is a testament to the innovation and cutting-edge technologies that this country is championing. Of course, any new opportunity brings challenges along with opportunities, and the dynamics behind the growth of rooftop solar panels specifically are no exception.
In fact, one rooftop solar policy that I spoke about at the conference is actually tipping the scales against minority and underserved communities like mine in favor of those who are more fortunate. That policy, called net metering, overcompensates rooftop solar users and essentially lets them bypass the cost of paying for the grid. This just does not work – the grid is something we all rely on to get our electricity. This includes those with rooftop solar panels that depend on the grid to get electricity when the sun doesn't shine. So when rooftop solar users cut and run from paying for the grid, everyone else has to pick up the slack.
Because of the economics of rooftop solar, "everyone else" in this case ends up being the less financially well-off. Just think about it – first and foremost, you've got to have a house. This automatically eliminates anyone who lives in community housing, rents an apartment, or lacks clear property rights. And, according to a 2008 study by the National Renewable Energy Laboratory, approximately 75 percent of all residential rooftop areas in the United States aren't suitable for rooftop solar panels, because of climate, trees, and other constraints.
Finally, rooftop solar systems, which can run up to $40,000, are not financially feasible for many. Even to lease the panels, consumers must have a high credit score, which is yet another barrier.
So the cloudy reality with net metering is that it is a regressive policy, serving as a wealth transfer from the poor to the rich. Ultimately, this is an issue of social justice, especially if it leads to the creation of energy poverty zones. There are some bright spots when it comes to this issue, however. Arizona, for example, is leading the way by trying to institute a cost structure that ensures the fair integration of rooftop solar while also sufficiently supporting the grid.
The path forward is clear: through discussions like the one we had in Charlotte, and in various forums across the country, energy stakeholders have an opportunity to shape policies that are more inclusive of minority communities. The good news is that meaningful public policies changes really can smooth the economic outlook for Americans, and importantly, minority populations like ours. In today's economic environment, every fix counts.
Matthew C. Whitaker is ASU Foundation professor of history and founding director of the Center for the Study of Race and Democracy, in the School of Letters and Sciences, at Arizona State University. He is also the owner and CEO of The Whitaker Group, L.L.C., an equity and inclusion, cultural competency, and human relations consulting firm. He can be followed on Twitter at @Dr_Whitaker. The views and opinions expressed by the author are his own and do not necessarily reflect the views, opinions, and official policies of Arizona State University.
###
Rise in Abductions of Black Girls in Oakland Alarms Sex-Trafficking Survivors
Nola Brantley of Nola Brantley Speaks states, "America's wider culture and society has consistently failed to address the abduction and kidnapping of Black girls in Oakland and across the country, and this lack of concern empowers and emboldens predators."
By Tanya Dennis
Within the last 30 days there have been seven attempted kidnappings or successful abductions of Black girls in Oakland.
Survivors of human trafficking who are now advocates are not surprised.
Nor were they surprised that the police didn't respond, and parents of victims turned to African American community-based organizations like Adamika Village and Love Never Fails for help.
Advocates say Black and Brown girls disappear daily, usually without a blip on the screen for society and government officials.
Perhaps that will change with a proposed law by state Senator Steven Bradford's Senate Bill 673 Ebony Alert, that, if passed, will alert people when Black people under the age of 26 go missing.
According to the bill, Black children are disproportionately classified as "runaways" in comparison to their white counterparts which means fewer resources are dedicated to finding them.
Nola Brantley of Nola Brantley Speaks states, "America's wider culture and society has consistently failed to address the abduction and kidnapping of Black girls in Oakland and across the country, and this lack of concern empowers and emboldens predators."
Brantley, a survivor of human trafficking has been doing the work to support child sex trafficking victims for over 20 years, first as the director for the Scotlan Youth and Family Center's Parenting and Youth Enrichment Department at Oakland's DeFremery Park, and as one of the co-founders and executive director of Motivating, Inspiring, Supporting and Serving Sexually Exploited Youth (MISSSEY, Inc.)
"It really hit home in 2010," said Brantley, "before California's Welfare Institution Code 300 was amended to include children victimized by sex trafficking."
Before that law was amended, she had to vehemently advocate for Black and Brown girls under the age of 18 to be treated as victims rather than criminalized.
Brantley served hundreds of Black and Brown girls citing these girls were victims so they would be treated as such and offered restorative services. "To get the police to take their disappearances seriously and file a report almost never happened," she said.
Then Brantley received a call from the Board of Supervisors regarding a "special case."  A councilman was at the meeting, as well as a member of former Alameda County Board Supervisor Scott Haggerty's Office who had called Brantley to attend.
"The child's parents and the child were there also.  They requested that I give my full attention to this case.  The girl was white and there was no question of her victimization," Brantley said.
Brantley felt conflicted that of all the hundreds of Black and Brown girls she'd served, none had ever received this type of treatment.
Her eyes were opened that day on how "they" move, therefore with the recent escalation of kidnapping attempts of Black girls, Brantley fears that because it's happening to Black girls the response will not be taken seriously.
"I thank Councilwoman Treva Reid and Senator Steven Bradford (D) for pushing for the passing of the Ebony Alert Bill across the state so that the disappearance of Black girls will be elevated the same as white girls. We've never had a time when Black girls weren't missing.  Before, it didn't matter if we reported it or if the parents reported the police failed to care."
Sarai S-Mazariegos, co-founder of M.I.S.S.S.E.Y, and founder and executive director of Survivors Healing, Advising and Dedicated to Empowerment (S.H.A.D.E.) agrees with Brantley.
"What we are experiencing is the effects of COVID-19, poverty and a regressive law that has sentence the most vulnerable to the sex trade," S-Mazariegos said. "We are seeing the lack of equity in the community, the cause and consequence of gender inequality and a violation of our basic human rights. What we are seeing is sexual exploitation at its finest."
Both advocates are encouraged by Bradford's Ebony Alert.
The racism and inequity cited has resulted in the development of an underground support system by Brantley, S-Mazariegos and other community-based organizations who have united to demand change.
Thus far they are receiving support from Alameda County District Attorney Pamela Price, Oakland Mayor Sheng Thao, and Oakland City Councilmembers Nikki Fortunato Bas and Reid of the second and seventh districts respectively.
For more information, go to http://www.blackandmissinginc.com
The Case Against SB357: Black, Vulnerable and Trafficked
on April 25, the committee approved Senate Bill 14 which would make human trafficking of minors a felony and strikable offense forcing exploiters to serve 80% of their sentence.
PART 8 – Come Back to Humanity
Although California Senate Bill 357 was intended to alleviate arrests of willing sex workers under anti-loitering laws, The Black, Vulnerable and Exploited series has established that passing SB 357 and other similar legislation harms Black communities, one of the most vulnerable and traumatized groups in America.
Over the past several weeks, overwhelming evidence against SB 357 has been presented showing why sex trafficking disproportionately impacts the Black community and how decriminalizing sex buying and exploitation will further harm vulnerable Black communities.
By Tanya Dennis and Vanessa Russell
One year and one day after Blair Williams had killed herself by walking into traffic on a busy freeway, her sister, Brianna Williams, testified before the California Senate Public Safety Committee on the horrors of sex-trafficking.
Soon after, on April 25, the committee approved Senate Bill 14 which would make human trafficking of minors a felony and strikable offense forcing exploiters to serve 80% of their sentence.
Passed with bi-partisan support in the committee, the bill means a lot to people who have been trafficked as it shows that the punishment for trafficking will be equal to the crime.
Currently, exploiters who receive 10 years for trafficking a minor may be able to get out in as little as two years. This practice of letting someone out after selling a child has created apathy among survivors who wonder if anyone understands the pain and torture they endure. The unanimous acceptance of this bill in committee is helping survivors to feel protected and valuable.
Led by Senator Aisha Wahab, the committee, which included senators Rosilicie Ochoa Bogh, Steven Bradford, Senator Scott D. Wiener and Oakland's Nancy Skinner, unanimously passed the bill written by Senator Shannon Grove.
At the hearing, Brianna Williams, a Black 28-year-old woman who was sex-trafficked in Oakland at the age of 13, shared the story of her sister Blair, who was terrorized, raped, and tortured by her exploiter.
Suffering a mental break, Blair walked onto a freeway where she was instantly killed on April 24, 2022.
Williams described Blair as a beautiful young lady, who was an avid reader and creative who loved to play with her niece and nephews and aspired to be an attorney. Blair died at the age of 23. Many senators teared up as they contemplated the torture Blair endured.
At the age of 17, Williams was able to exit with the help of nonprofits and churches who invested in her life, providing workforce development, education, mentoring, and legal help.
To address the harm that is being done to vulnerable people such as Black girls, anti-trafficking organizations are asking leaders and legislators and even proponents of full decriminalization for sex work to 'come back to humanity' and reconsider an 'equity model' that decriminalizes the exploited but maintains accountability for the buyers and exploiters.
The equity model would also provide funded exit services including mental health, housing, workforce development, and legal services for the exploited. These services would provide an opportunity for the trafficked to start again, an opportunity that 76% of women, men and transgendered people are asking for.
However, making buyers and exploiters accountable does not mean applying blanket life sentences.
Human trafficking cannot be 'criminalized' away, supporters of the new bill say, and instead they call for thoughtfulness and empathy regarding the intentions of those involved and ask tough questions.
Many exploiters have been abused and groomed into becoming exploiters in the same way the exploited are.
There are early intervention diversion programs that can help first-time sex buyers and exploiters take ownership for the harm they have caused, process the root of their behavior, and begin to heal and change.
Giving buyers and exploiters a platform to be accountable and make amends improves their lives, the lives of the families they are also harming, and hopefully bring some healing to the harmed.
Nola Brantley, a survivor, co-founder of Motivating, Inspiring Supporting and Serving Sexually Exploited Youth (MISSSEY), and CEO of Nola Brantley Speaks says, "As service providers, we must unite and support one another because this is very important and hard. We can't do it alone. We need each other and the community needs us to be in solidarity!"
For more information, go to ResearchGate and Layout 1 (depaul.edu)
To get involved, join Violence Prevention Coalition for a City Wide Peace Summit on June 24th from 10:00 a.m.- 4:00 p.m. at Laney College in Oakland. To register, go to https://www.eventbrite.com/e/city-wide-peace-summit-tickets-622795647547
Tanya Dennis serves on the Board of Oakland Frontline Healers (OFH) and series co-author Vanessa Russell of "Love Never Fails Us" and member of OFH.
COMMENTARY: NYC DA Alvin Bragg's Unsealed Jabs No Knockout Punch, but Just the Beginning of Trump's Woes
Don't be fooled by the Republican spin. The historic indictment, arrest and arraignment in New York City of the twice-impeached former President Donald J. Trump was not, as one might say, "weak sauce." You try defending yourself from 34 felony charges and see how weak the rule of law is.
By Emil Guillermo
Don't be fooled by the Republican spin. The historic indictment, arrest and arraignment in New York City of the twice-impeached former President Donald J. Trump was not, as one might say, "weak sauce."
You try defending yourself from 34 felony charges and see how weak the rule of law is.
Trump, the one-time leader of the free world, who still has an illogical hold on the Republican Party, was welcomed into the criminal justice system just like any run-of-the mill Oakland gang member.
And as he sat in court with his attorneys, a tough looking, COVID-mask wearing African American woman police officer, with gloves and handcuffs at the ready, made sure the disgraced president made nary a false move.
All he had to do was scowl and enter his "not guilty" plea.
And that is the point of the entire exercise. He was treated as no different from you or me. His executive privilege, his white privilege, offered him no comfort. No one held the door open as he passed during his "mini-perp" walk into the court.
Before the law he was just a guy with a funny hairdo.
Trump would not be in this predicament if there was no reason to believe he broke real laws in the state of New York. District Attorney Alvin Bragg said the evidence was voluminous.
"It is 34 business records, 344 statements … that were concealing criminal conduct," Bragg said at a news conference. "Why did Donald Trump repeatedly make these false statements?" Bragg asked rhetorically. "The evidence will show that he did so to cover up crimes relating to the 2016 election."
Bragg said the felonies center on Michael Cohen's $130,000 payment to porn star Stormy Daniels that kept "damaging information from the voting public." He said it was part of an illegal scheme that exceeded the federal campaign contribution cap, and then were mis-characterized as income to Cohen rather than as hush money to Daniels.
After the hearing, Trump said on social media that "nothing was done illegally."
But did it interfere with the 2016 election?
When it comes to the BIPOC community, AAPIs are among the Trumpiest of them all.
Let's look back at 2016.
Trump got 34% of the Vietnamese vote; 35% of the Chinese vote and 28% of the Filipino vote, according to the Asian American Voter Survey.
The hush money payments to the porn star came days after that damning Access Hollywood tape was released in October. Would another sex scandal have ended Trump's campaign against Hillary Clinton?
Trump and his backers hold their nose and insist no crime was committed. But even if he survives the New York indictment, there are at least two or three more indictments to come out of the Georgia voting irregularities case, the Florida documents case, and his role in the Jan. 6 insurrection. All are independent of one another and promise a walloping combination that could catch Trump off guard.
Frankly, I would have indicted Trump for his use of the 'China virus' and 'Kung Flu' slurs that resulted in nearly 12,000 instances of hate transgressions from major to minor against AAPI during the pandemic.
But those aren't indictable crimes. Just his unindictable crimes against humanity. Still, as an overall BIPOC community, it's safe to say we have seen enough of his recklessness firsthand.
As the former president makes history today, the larger question is why would any of his supporters continue to back him? Time to move on for the good of the country.
Even Trump at his height of powers would say, "I prefer my political leaders not to be indicted."
What about those who say Trump's "innocent until proven guilty?"
Merely a legal standard that applies to those who may serve on one of the specific juries. But it doesn't necessarily apply to you, the average citizen, says MSNBC's Lawrence O'Donnell.
I tend to agree. We've seen with our own eyes Trump in action. We didn't need this week's throwback to the OJ/White Bronco caravan on Monday. Nor did we need to follow the minute-by-minute of Trump's nascent perp-dom.
Americans should blow out the Trump gaslight now. We can still be fair-minded when the trial or trials actually begin and we can watch the rule of law in action in our democracy.
Then we'll see if Trump is innocent without his spin, lies or bluster.
His new role? The disgraced former president, the forever defendant.
Emil Guillermo is a journalist and commentator. See him at www.amok.com.