Blacks Must Be Part of Energy Debate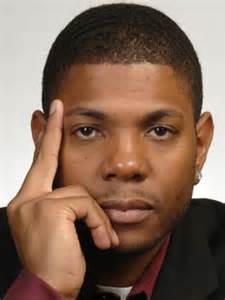 By Matthew C. Whitaker
NNPA Guest Columnist
Numbers released by the Bureau of Labor Statistics show that income disparities among different ethnic groups in the U.S. remain pronounced. Median weekly earnings for Black males are just 75.6 percent of the median for White males, and Black females' earnings were 82.3 percent of the median for White females. Overall, African Americans are more than twice as likely to live in poverty as non-African Americans.
Those Americans – including many minority families – who remain below the poverty line face a sea of challenges, but one of the most important is the cost of household energy. This is a basic need – every family needs to heat and cool its home. So when we talk about energy policies in this country, we need to focus on the importance of affordability.
I recently had the opportunity to participate in a discussion in Charlotte, N.C. at the 2015 American Association of Blacks in Energy national conference, where we discussed some of the energy policy challenges of particular concern for the African American community. One such topic is renewable energy and how to foster its growth so that one day all consumers who want to make the choice to rely on clean fuels can. That we are fortunate enough to be at this point part of the energy policy debate is a testament to the innovation and cutting-edge technologies that this country is championing. Of course, any new opportunity brings challenges along with opportunities, and the dynamics behind the growth of rooftop solar panels specifically are no exception.
In fact, one rooftop solar policy that I spoke about at the conference is actually tipping the scales against minority and underserved communities like mine in favor of those who are more fortunate. That policy, called net metering, overcompensates rooftop solar users and essentially lets them bypass the cost of paying for the grid. This just does not work – the grid is something we all rely on to get our electricity. This includes those with rooftop solar panels that depend on the grid to get electricity when the sun doesn't shine. So when rooftop solar users cut and run from paying for the grid, everyone else has to pick up the slack.
Because of the economics of rooftop solar, "everyone else" in this case ends up being the less financially well-off. Just think about it – first and foremost, you've got to have a house. This automatically eliminates anyone who lives in community housing, rents an apartment, or lacks clear property rights. And, according to a 2008 study by the National Renewable Energy Laboratory, approximately 75 percent of all residential rooftop areas in the United States aren't suitable for rooftop solar panels, because of climate, trees, and other constraints.
Finally, rooftop solar systems, which can run up to $40,000, are not financially feasible for many. Even to lease the panels, consumers must have a high credit score, which is yet another barrier.
So the cloudy reality with net metering is that it is a regressive policy, serving as a wealth transfer from the poor to the rich. Ultimately, this is an issue of social justice, especially if it leads to the creation of energy poverty zones. There are some bright spots when it comes to this issue, however. Arizona, for example, is leading the way by trying to institute a cost structure that ensures the fair integration of rooftop solar while also sufficiently supporting the grid.
The path forward is clear: through discussions like the one we had in Charlotte, and in various forums across the country, energy stakeholders have an opportunity to shape policies that are more inclusive of minority communities. The good news is that meaningful public policies changes really can smooth the economic outlook for Americans, and importantly, minority populations like ours. In today's economic environment, every fix counts.
Matthew C. Whitaker is ASU Foundation professor of history and founding director of the Center for the Study of Race and Democracy, in the School of Letters and Sciences, at Arizona State University. He is also the owner and CEO of The Whitaker Group, L.L.C., an equity and inclusion, cultural competency, and human relations consulting firm. He can be followed on Twitter at @Dr_Whitaker. The views and opinions expressed by the author are his own and do not necessarily reflect the views, opinions, and official policies of Arizona State University.
###
A Politician's Shameless Bigotry
Witness North Carolina Lt. Gov. Mark Robinson. He abuses his position of authority to insult and demean people. But when he gets criticized for making harmful comments, he whines that he's the real victim. 
There's an old saying about bullies: they can dish it out, but they can't take it.
Witness North Carolina Lt. Gov. Mark Robinson. He abuses his position of authority to insult and demean people. But when he gets criticized for making harmful comments, he whines that he's the real victim.
People For the American Way's Right Wing Watch recently began reporting on Robinson's cruel and offensive comments. This summer, Robinson told one audience that Christians must take control of public schools because "there's no reason anybody anywhere in America should be teaching any child about transgenderism, homosexuality, any of that filth." In another speech, Robinson mocked transgender people and denounced the transgender rights movements as "demonic" and "full of the spirit of antichrist."
Fortunately, a lot of people have called Robinson out. North Carolina Gov. Roy Cooper called Robinson's comments "abhorrent." The White House called them "repugnant and offensive." Multiple state legislators have called on him to resign.
Robinson should be ashamed of himself. But he's not. He is puffed up with pride about promoting bigotry. He is promising to "double down." And that's dangerous. Robinson's comments send a message to students and everyone else that trans people are not worthy of being treated with respect or dignity.
Robinson's comments are part of a long and ugly history of politicians smearing LGBTQ people as threats to children. Those smears promote hatred and violence. Deadly violence against transgender people, especially Black trans women, has been on the rise in recent years.
Robinson's attacks are also part of a broader right-wing campaign to demonize public schools for teaching about racism and promoting acceptance of LGBTQ students. Robinson says schools are teaching students "how to hate America" and "how to go to Hell."
He has defended himself by claiming that inappropriate materials are being "forced" on children in classrooms, but his charges don't hold up to scrutiny. Some of the books that he complains about are reportedly not being taught in classrooms but are available in some high school libraries.
More importantly, Robinson claims to oppose "indoctrination" in public schools. But in his remarks to right-wing political activists in September, he said that school shootings would be prevented if public schools taught students, "Jesus Christ is the way and the light, and only through him can you receive salvation."
In fact, Robinson has a message for the millions of Americans who are not Christians: they don't belong. At a gathering of religious-right political activists in September, Robinson declared that the United States is and always will be a Christian nation. He added, "If you don't like it, I'll buy your plane, train, or automobile ticket right up out of here. You can go to some place that's not a Christian nation."
I am a Christian. I revere the role the Black church has played in moving the U.S. toward justice. I am proud to be working side by side with religious leaders who are bringing their moral authority and prophetic voices to the struggle to defend voting rights. I was proud to be arrested alongside these leaders recently as we demonstrated at the White House.
But I don't want public schools to teach religious doctrine. And I don't want public officials misusing religion as an excuse for using cruelty to divide us.
Like a lot of politicians, Robinson clearly has a very high opinion of himself. At a political conference in September, he compared himself to Jesus Christ and John the Baptist. He also made it clear that he would like to be North Carolina's next governor. That's the last thing the people of North Carolina need.
A politician who uses their office to promote bigotry doesn't deserve to hold office.
Compassion in Oakland on Display in "This Is Life With Lisa Ling" Episode on Vincent Chin
The show focused on the Vincent Chin case, the famous Asian American hate crime that took place in Detroit in 1982.
African Americans and Asian Americans working together in the past and the present? There were some good examples on last Sunday's premier episode of CNN's "This is Life with Lisa Ling."
The show focused on the Vincent Chin case, the famous Asian American hate crime that took place in Detroit in 1982.
I've covered or written about the case most of my journalistic career. This CNN episode is a 'must see,' especially for younger people, or people who may still be wondering what the big deal is about Vincent Chin.
I've always admired Ling's work. But what makes the episode stand out is her choice to tell Chin's story through the life of author Helen Zia.
Helen and I are friends. And I will never forget all the kind words she's said about me at times in my life when things were on the line. But I didn't realize she worked in the auto industry before she made her mark as a journalist and author.
I've talked to Helen over the years about Chin, and you can hear our conversation on my 2017 podcast.
https://www.aaldef.org/blog/emil-guillermo-lessons-from-vincent-chin-murder-35-years-ago-podcast-helen-zia/
On last Sunday's CNN show, I never saw Helen tell the Chin case so clearly and eloquently. Maybe that's because in most stories about Chin, the devastating impact of Japan on the Detroit auto industry in the late '70s and early '\'80s is usually covered in a paragraph. This Ling episode gives you a sense of that trade war through news clips of the times, and lets you see how easily it could have fueled the animus that erupted in the Chin case.
The violence was irrational as well, since Chin was Chinese, not Japanese. But that didn't matter to auto worker Ronald Ebens, who murdered Chin.
The episode has Ebens in an old film clip saying he fully expected jail time for beating Chin to death. The fact that he didn't serve time at all further shows the travesty in the case.
The episode also covers what Zia shared with me in 2017—that the ACLU and the National Lawyers Guild originally balked at supporting the efforts of Asian Americans to seek justice at the federal level.
"They said, 'you know, this has nothing to do with race because Vincent Chin is not Black,'" Zia said in the episode. "So civil rights laws only protect Black people, and we said 'No, Vincent Chin's civil rights should be protected as well.'"
It's an eye-opening realization that in 1982, less than 20 years after the Civil Rights Act, the nation was still in a Black/white paradigm that excluded Asian Americans.
But Zia's advocacy group, American Citizens for Justice, got support from the Black community, notably the Rev. Jesse Jackson.
"We must redefine America," Jackson said in a video clip. "So, everyone fits in the rainbow somewhere."
It was the signal for a coalition to make its pitch to the Justice Department to take action in the Chin case.
"Every religion and walk of life came together," said Zia. "Black, white, Latinx, LGBT, Jewish, Muslim saying 'we are with you, we stand for you.'"
It's the spirit of coalition we still need to this day. Sure enough, there's a segment featuring a group, Compassion in Oakland, that reaches out to help escort Asian seniors in Oakland's Chinatown.
"I grew up in this area," says Kenyatta, 22, a volunteer, in the episode. "Seeing all the attacks on the news was breaking my heart."
It's a nice cap to the entire episode, which links Chin's death, to Asian hate, to a community's response. It shows how good things can happen when BIPOC communities work in the spirit of coalition and cooperation.
We can ease each other's pain, if we care for one another first.
The Oakland Post's coverage of local news in Alameda County is supported by the Ethnic Media Sustainability Initiative, a program created by California Black Media and Ethnic Media Services to support community newspapers across California.
Ambassador Ruth A. Davis Pioneered Diversity in Foreign Service
UC Berkeley Grad Continues to Bring International Economic Empowerment for Women
Ambassador Ruth A. Davis was recently named as a distinguished alumna by the School of Social Welfare at the University of California, Berkeley. 
She also has been honored by the U.S. State Department when a conference room at the Foreign Service Institute in Virginia was named in honor of her service as director of the Institute. She was the first African American to serve in that position.
Davis, a graduate of Spelman College received a master's degree from UC Berkeley in 1968.
Congresswoman Barbara Lee, also a graduate of the School of Social Welfare, now chairs the House Appropriations Committee on State, Foreign Operations and Related Programs. She praised Ambassador Davis as "a trailblazing leader and one of the great American diplomats of our time. Over her 40-year career, she had so many 'firsts' on her resume: the first Black director of the Foreign Service Institute, the first Black woman Director General of the Foreign Service, and the first Black woman to be named a Career Ambassador, to name just a few.
"She served all over the world, from Kinshasa to Tokyo to Barcelona, where she was consul general, and to Benin, where she served as ambassador," Lee continued. " I am so proud of her many accomplishments. She has represented the best of America around the world, and our world is a better place because of her service."
During Davis' 40-year career in the Foreign Service, she also served as chief of staff in the Africa Bureau, and as distinguished advisor for international affairs at Howard University. She retired in 2009 as a Career Ambassador, the highest-level rank in Foreign Service.
Since her retirement, Ambassador Davis has served as the chair (and a founding member) of the International Women's Entrepreneurial Challenge (IWEC), an organization devoted to promoting women's economic empowerment by creating an international network of businesswomen.
She also chairs the selection committee for the Charles B. Rangel International Affairs Fellowship at Howard University's Ralph Bunche International Affairs Center, where she helps to oversee the annual selection process. Finally, as vice president of the Association of Black American Ambassadors, she participates in activities involving the recruitment, preparation, hiring, retention, mentoring and promotion of minority Foreign Service employees.
Gay Plair Cobb, former Regional Administrator of the Women's Bureau, U.S. Department of Labor in the Atlanta, and San Francisco offices, was Ambassador Davis' roommate at UC Berkeley. Cobb said, "Ruth always exhibited outstanding leadership and a determined commitment to fairness, equal opportunity and activism, which we engaged in on a regular basis."
Davis has received the Department of State's Superior Honor Award, Arnold L. Raphel Memorial Award and Equal Employment Opportunity Award; the Secretary of State's Achievement Award (including from Gen. Colin Powell); the Director General's Foreign Service Cup; two Presidential Distinguished Service Awards; and Honorary Doctor of Laws from Middlebury and Spelman Colleges.
A native of Atlanta, Davis was recently named to the Economist's 2015 Global Diversity List as one of the Top 50 Diversity Figures in Public Life and is the recipient of the American Foreign Service Association's Lifetime Contributions to American Diplomacy Award.
The Oakland Post's coverage of local news in Alameda County is supported by the Ethnic Media Sustainability Initiative, a program created by California Black Media and Ethnic Media Services to support community newspapers across California.